There's an interesting article right now on CNN/Money/Fortune: The Kodak Lie. Author Larry Keeley challenges the common view of Kodak as a textbook example of former market leader (in film photography) that failed to recognize disruptive innovation (digital photography) until it was too late to recover. Instead, the story is much more complex and nuanced.
Kodak knew all about the impending disruption of digital technology. As many have noted, they own the primary patents on digital photography and built one of the world's first digital cameras in 1975. As The Economist reported recently, a report circulated among senior executives in 1979 detailed how the market would shift permanently from film to digital by 2010. This disruption was no surprise.
In fact, Kodak invested in a range of digital media technologies over the next three decades, even as it focused on maintaining and growing its core consumer and professional film businesses. But the new digital businesses were impeded by a dynamic that I like to call the 'corporate immune system', in which the healthy, profitable and dominant units of the company are extremely good at maintaining focus, monopolizing annual budgets and controlling the company's brand, messaging and channels. In the healthy body of the company, small-scale ventures with uncertain potential represent a distraction, and distractions are things to be avoided, ignored or eliminated. When the distraction also threatens to interfere with the established business as in Kodak's case, the immune response is further amplified.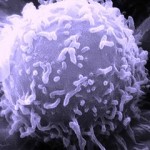 What's worse, innovative businesses can easily fall victim to corporate portfolio management practices. When corporate leaders prioritize investments across a large portfolio of businesses, they frequently focus on metrics like revenue potential, growth rate, gross margin and NPV which tend to favor larger, established units. In order to be seen as relevant, smaller ventures are essentially coerced into juicing their forecasts and committing to over-large targets, despite high levels of market uncertainty. In this scenario the small venture is very likely to underperform its targets, hurting morale and exposing itself to the risk of restructuring or shutdown.
As Keeley points out, Kodak's decline is a very complicated story that played out over decades. No easy analogy can explain the sequence of events that led to the company's bankruptcy. But despite considerable foresight, an early technology advantage and tremendous financial, marketing and brand assets, Kodak failed to turn the corner from its traditional position of success to leadership in the digital era. It's a cautionary tale for market leaders who consider themselves forward-looking and innovative.